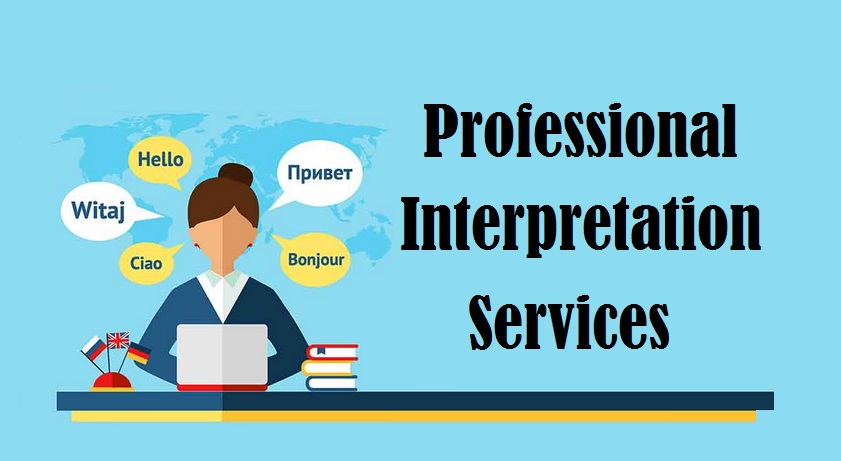 We provide only the professional and native interpreters in UAE
Dubai is a metropolitan city of UAE and one of the most visited places of the world. Dubai is the home of lively music, concerts, sports and cultural events and a paradise for the investors due to its business friendly environment and great place to work in or start professional career. In UAE, there are different types of people from different parts of the world. Speaking own languages or other than Arabic and English. Focusing at local and international levels, the business and cultural activities related communities use different languages on daily basis. So it comes as no surprise that there would be need of conference interpreting and other interpretation services in Dubai.
Al Hadeed Translation Services is always available to assist corporate businesses, event organizers in Dubai. Also to individuals, small and big companies for their interpretation requirements. AHTS is also offering services to those who are looking for reliable interpretation companies in Dubai or hosting a business meeting, planned a conference, workshop and seminar or require consecutive or simultaneous interpreters in Dubai.
Interpretation services in Dubai for Business Meetings, Exhibitions and Interviews
On some occasions, written translation just doesn't work and your foreign customer or investor wants to meet you in personal. Sometimes you'd realize that you need to arrange a conference to convey your message globally. You'd be willing to introduce products to those who speak different language and come from other parts of the world. These are some common hurdles that many business organizations face. Whether you have arranged a corporate event, business dinner, Exhibition, conference or a public forum, you would need interpretation service. Al Hadeed Translation Services comes in with highly trained and certified team of interpreters to assist you with a variety of subjects in all the major language of the world.
Every day we are making possible to connect worldwide for businesses in Dubai by providing them interpreters in different languages. Most popular are Portuguese interpreters, French interpreters, German interpreters and Chinese interpreters in Dubai. This list also includes Spanish interpreters, Farsi Interpreters and Arabic interpreters in Dubai. Our team of interpreters produces right results, highest standard of services and quality assurance in their assigned tasks. Every one of them considers oneself accountable for the outcome of jobs and always got great compliments from the customers.
AHTS Dubai is the best interpreting company in Dubai which not only provides you simultaneous and consecutive qualified interpreters. But also offers complete set of quality interpretation and conference equipment. A team of fully equipped and well trained technicians stays on the venue throughout the event to make sure successful event as for a temporary occasion or more long-term interpretation requirements. With the help of interpretation equipment at same time, you can deliver your message in different languages. Further people have great listening experience due to the quality of our equipment. This is very useful to large corporations and small businesses, product inauguration, exhibition, any type of conference and seminars etc.
An experienced and professional interpreter is the one who converts the source language into a target language. Interpretation is not just about word to word translation of the speaker's dialogues. If it were this way, structure of the sentence wouldn't make sense and it would be a composition of context and syntax errors. If you haven't hired professional interpreters in Dubai, there are always great chances that such mistakes may happen. These types of errors can seriously cause some language obstacles and misunderstandings between two different language speakers. But you will get the best linguist skill, complete attention and fully focused details from our interpreters.
Conference and Simultaneous Interpretation Services in Dubai
Simultaneous Interpretation is the perfect fit for the conference but it is a highly specialized form of interpreting. It demands accuracy, start and completion of sentence at the same rate of speech as of the speaker.  Simultaneous interpretation is the most difficult form of interpreting and our network of native interpreters consists of the best linguists.  AHTS Dubai assures you that only high profile professional interpreters shall meet your interpretation requirements. We will also provide best interpreting equipment for a smooth, uninterrupted and unique listening experience. Al Hadeed Translation Services is one of the most experienced, reliable and fully equipped interpretation service providers in Dubai.
An exclusive, convenient and cost-effective feature of interpretation service which AHTS proudly offers is over the phone interpreting. This type of services is suitable to meet requirement of those who look for interpreters on regular or urgent basis. It is affordable and can be categorized as real time interpreting where physical existence of interpreter is not necessary.  We completely assure confidentiality especially for the discussions of sensitive or confidential nature.
Our conference interpretation service aims to improve communication between customers and service providers, for people and business to connect. Also for those who are looking for simultaneous or consecutive court interpreters in Dubai, terminologists, medical interpreters, event interpreters, interpreters for exhibitions and Interpreters for arbitration in Dubai. We also facilitate who require on site, Face to face for business or personal meetings and over the phone interpretation. Our team also includes for legal and medical subject or sign language interpreters and available for video interpretation in Dubai.
If you are looking for high profile professional translators and interpreters in UAE, contact us.  We are committed to protect the collective status, integrity and dignity of the language profession serving a big no. of happy customers. We also guarantee that our clients will always receive quality and flawless work. Our interpretation services in Dubai are available as a pre-booked or on 24/7 demand for commercial and public sector organizations. We provide the services to Dubai police, interviews for immigration in different embassies and jobs, presentations, health care sector, arbitrations, mediations, business meetings and negotiations etc. We also offer ad-hoc interpreting services in Dubai for high profile business executives, investors, government officials, observers and tourists.  Simply send an email to info@alhadeeddubaitranslation.com or call (+971) 52 286 2224. You will get a complete and prompt solution of your interpretation and conference equipment requirement.