Representing you our Voice over Agency Dubai, our mission and  services in Dubai 
In the past twenty years, Dubai the largest city of the United Arab Emirates has successfully managed to become a business, cultural and tourist centre of the Middle East. This metropolis thanks to all the world's different nationalities living and working here. That's why featuring media in multiple languages has become a must. There are lots of marketing agencies, film and movie production companies and independent producers who are constantly looking for Dubai voice over artists, in order for their media to be featured to a larger diversity of audience. And our voice over agency Dubai is glad to offer you the best voice over services in Dubai.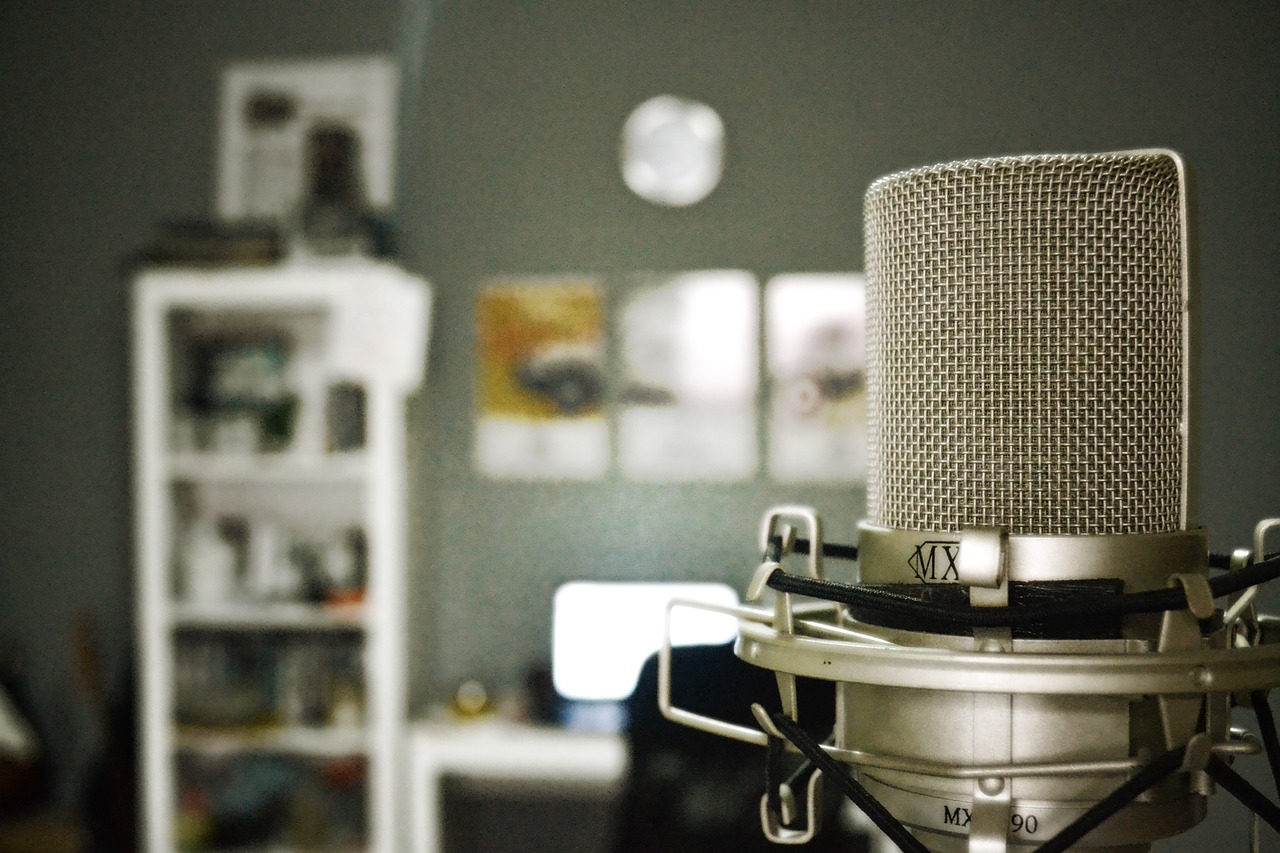 Multi-language voice over has become an essential part in the global market especially for movies, drama, commercial and film industry. Voice-over services come to help when you need some written content in the form of suitable voice. This requires proper equipment and expertise as well. As a trusted translation and voice over services provider in Dubai, we have a great experience of offering voice-over services and ready to work with your esteemed organization to ensure the highest quality output for your target audience.
So provide us your script to turn into audio as we have the finest resource of voice over talents from around the world in any language and dialect. We shall provide you different samples to meet your requirements and use the output for commercial Advertisement on radio and TV, online educational sessions, audio books, e Learning, on-hold message or phone greeting, narration, internet, web explanation and many more.
We at Al Hadeed Translation Services, apply state of the art technology to provide you quality work with the best and advanced systems. We will also suggest professional actors and actresses profiles with their voice samples that can suit your needs and will match the region or area that your finished foreign language movie will be on air.
Why voice over services in Dubai is important?
Dubai has become a real Babel with a population coming from all over the globe to live and work here. This leads to an extremely international approach to all sorts of media. It's also exactly why translating everything has become so important. Also the reason is why majority is looking for voice over services in Dubai.
English is the main language in spite of the fact that Arabic is the official and national language. Let's see what the key languages of the area are today:
English
Arabic –Emirati, standard, regional or other dialects
French, Portuguese, Spanish, Russian, Chinese, Farsi, Turkish, Urdu, Malayalam, Hindi, Tagalog and many others.
Although English is widely spoken by nearly everyone in Dubai and it's the number 1 language of business and everyday conversation. There are still many who may not speak English perfectly or at all. English to Arabic voice over in Dubai is especially important when it comes to movie theatres. Local Emirati residents would prefer to watch American and other international movies playing with Emirati Arabic voice overs.  Therefore, there is a high need to feature audio and video media in multiple languages. Giving voice over for a movie not only helps with making a movie more understandable but also family friendly as it appears with proper translation. That's why Arabic voice over in Dubai is especially important.
What does voice-over exactly mean?
We can differentiate two key ways of making a film, movie or any other media understandable for all the nationalities. Al Hadeed Translation Services introduces exclusive features of voice over services. We not only offer voice overs but also point out if there was any mistake in the script or translation. AHTS in one of the unique voice over companies in Dubai who take immense care on tone, speed, dialect and all the technical matters for a flawless product.
Dubbing: Another category of voiceover is when a movie, film or series is professionally translated and basically replayed by dubbing actors. These professional actors give their voice to a particular character. Dubbing differs from voiceover as the actors have to play the character and give their 100% for him or her to be absolutely authentic. Mostly voices require synced for matching the lip moment of the actor in Dubbing.
Voiceover: it's when the professionals give their voices to translate advertisements, series, DVD or other films, movies and other media. Their role is important as they provide services to an extremely large platform and help making all sorts of audio-video media to become both enjoyable and understandable for a larger audience.
Our voice over company in Dubai is glad to offer you both dubbing and voice over services.
What type of media needs voiceover?
Videos, Movies, Films, commercials, Series.
Documentaries, e-Learning, Audio Book.
Local, global or national TV.
Advertisements, Promo, Trailer.
Cartoons, Animations, video games.
Any other multimedia projects.
Commercials: radio, television.
Narration: corporate, medical, educational.
What our Voice over Agency Dubai offers you – our mission
Our mission is to do our very best to comply with the highest levels of standards among all the voice over companies in Dubai. We only work with the professional voice over artists for more than 25 languages. Each of them carries great experience in almost every form and tone of voice over.
We are happy to sit with our clients and discuss what sort of voice over in Dubai they require. If they can bring us the exact media for which they are looking for voice overs, we will provide our help in choosing the voice over we think suits the best for a character. Of course, we can provide multiple choices for every character and our client has the last word on final selection.
Our voice over services in Dubai features a great selection of voiceover artists in Dubai offering voice over samples to our customers. So that they can choose the voice over artist in Dubai who they feel they are looking for. We work with experienced and talented voice over artists from all over the world. We have a huge selection of voice overs in more than 25 major languages. No matter what languages to voice over you are looking for, we will provide that to you. English- America, British and Arabic-Standard, Emirati, traditional along with all other dialects are the most demanded in this region.
Qualities of a professional voiceover artist
 Voice over demands very different skill sets, experience, training and understanding of content nature. People, who are looking for voice over companies in Dubai, think twice before they choose voice over services in Dubai. Voice over isn't all about purchasing a cheap microphone and recording equipment. Professional artists use only costly and start of the art equipment. They train themselves for years to make their jobs easy and perfect.
Apparently it seems easy to record a dialogue or sing a song. Anybody can do so easily but can't title oneself as a professional singer or voice over artist without passing through certain training and control on voice variation.
Voiceover actors use various techniques as per the content nature and requirements. Not only the voice but they also bring their hands in use to make a gesture. They bring variation in their facial expressions to put emotions. Sometimes use their body to show action in the voice.
Our voiceover artists work in high profile soundproof recording studios. Specifically created for voice over and fully equipped with the highest quality sound recording technology. Therefore we can ensure the perfect quality of our voiceover services in Dubai.
In case our clients would need a voice over but haven't yet translated the media professionally. Our translation services in Dubai will be more than happy to provide high quality translation services for you. Professional translation can provide great help in making movies more family friendly by leaving out or changing all words of cussing or swearing which would cause an unpleasant memory for the audience.
Our selection methodology
We ensure absolute commitment to every task. During our selection method we pay attention and categorize our voice over artists according to the following criteria:
Gender
Age
Tone, intonation and characteristic of a voice
Language
International voice over services
We will be more than happy to help you with our voice over services both in and outside Dubai. Our voice over service is for international customers as well. No matter from which country you are looking for voice over. We are here to do our very best, to suit your expectations