Al Hadeed Translation Services Dubai
Offering top-of-the-line, trusted, and professional proofreading services in Dubai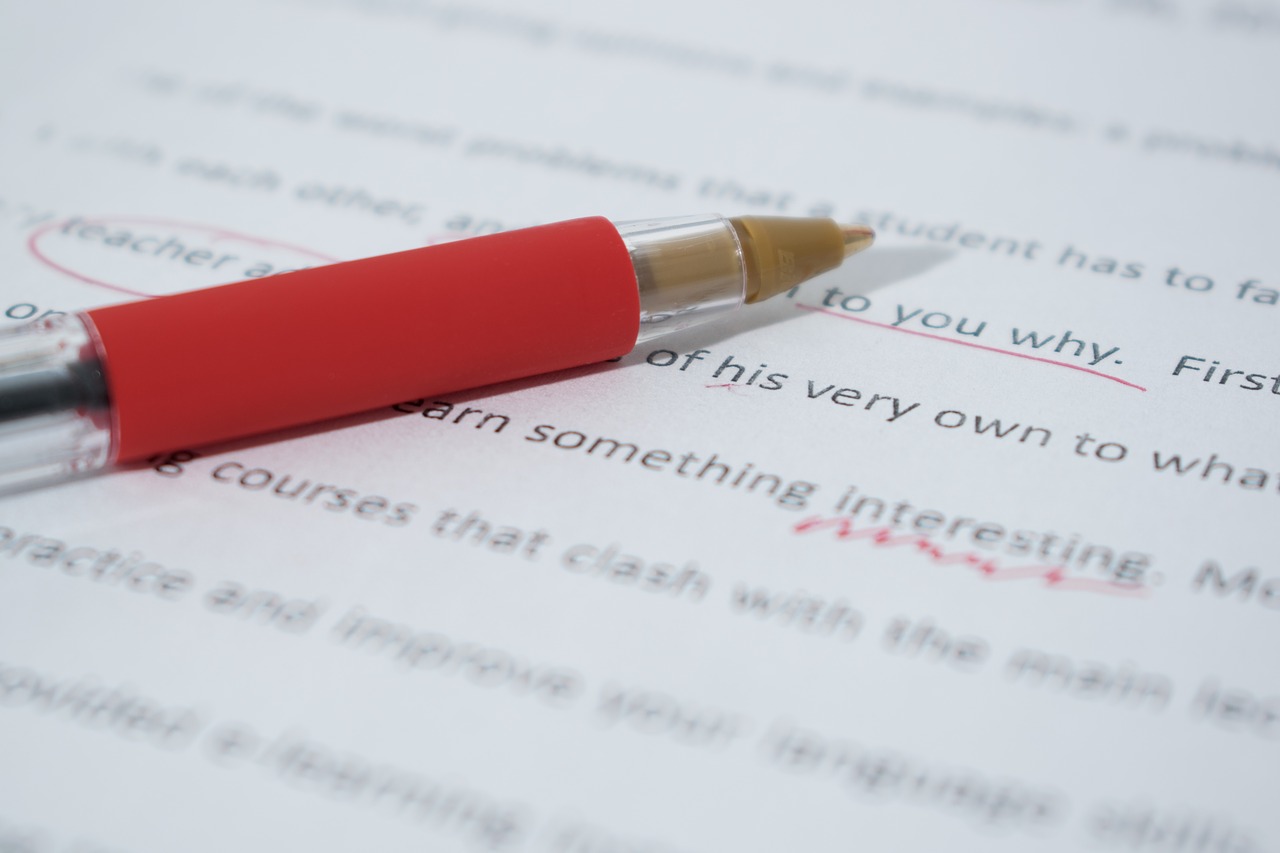 There is nothing more unnerving than handing in an important document and suddenly noticing a spelling error on the front page! It is easy to ignore mistakes in your writing without having an extra fresh set of eyes to check your work. This is where a professional proofreader comes in.
Proofreading plays a vital part in making the content error free and more attractive. You shouldn't worry at all as Al Hadeed Translation Services has a strong team of proofreaders and editors to get your assignments, Essays or dissertations polished and making them more meaningful. Our sound proofreading procedure ensures that Spellings, Grammar, Names, Paragraphing, Word order, Punctuation and format are perfect and intact.
A big no. of people look for professional content writing companies, proofreaders and editors as it's not possible for everyone to create free of all grammatical and lingual errors for different reasons including being less confident, unawareness of grammatical rules and lack of vocabulary etc. So at this stage, one requires the help of a professional who is well capable of improving the quality of content by removing all types of errors.
At Al Hadeed Translation Services Dubai, we provide high-quality proofreading and editing of written documents. As one of the leading proofreading companies in the Dubai, we receive editing inquiries from all over the UAE and are able to work on a wide range of written materials, including:
Presentations
Workshop materials
Website copy
Film and book synopses
Essays
Film treatments and scripts
Business documents
Theses
Dissertations
What is proofreading?
Proofreading includes checking your spelling, grammar, and punctuation. It also involves correcting linguistic errors, sentence structure, and other issues that interfere with the clarity of your writing. A skilled proofreader corrects these mistakes to enhance the professionality of your work.
Why proofreading?
Proofreading is important in writing because it ensures that your message gets across quickly and clearly. It also helps your work stand out and makes a good impression. All kinds of written work can use an extra polish such as PowerPoint presentations, workshop materials, and even legal or business documents.
Written work that has not been carefully edited is the equivalent of going to a concert with earmuffs on. The message being conveyed simply does not get across. This can be problematic if, for example, you are trying to close a business deal and your documents are full of grammar mistakes. Professional proofreaders in Dubai can assist you with communicating your ideas clearly.
Some people are understandably self-conscious about hiring a professional proofreading company in Dubai to correct their writing. In the end, no matter what kind of project it is, proofreading will help you shine!
Why choose us?
We are one of the leading translation and proofreading companies in Dubai. At Al-Hadeed Translation Services Dubai, we pride ourselves in our high-quality proofreading services, experienced and professional staff, and lightning fast return of your documents, all at affordable costs.
Professional, high-quality care
Our proofreaders come from a wide range of professional backgrounds. Each member of proofreaders in Dubai team is all highly experienced in writing and editing, and trained to handle tight deadlines. Depending on the kind of project you need edited, we hand-pick and match your project with one of our proofreaders to ensure the best fit. You can sleep knowing that your project is in good hands.
Quick turnover
We are available 24/7 and respond immediately to urgent deadlines. Not only do we keep you in the loop through the whole process, we will finish your project and return it to you as quickly as possible. Our support team is also always available to answer your questions.
Customer satisfaction guarantee
We have a 100% customer satisfaction guarantee. Is your edited work not to your liking? Let us know immediately, and we will give it an extra revision, at no extra cost.